How to celebrate New Year's Eve in Madrid
New Year's Eve is a festive period that most spend with their families or head out with friends to count down to the new year. The locals have a way they celebrate New Year's Eve in Madrid, so if you happen to be in Madrid during this period, you're in for a treat. Embrace the Spanish way and follow these hints to have an awesome New Year's Eve celebration.
New Year's Eve Dinner
Most families celebrate the countdown by preparing a massive meal and spending time together at a table. Most friend groups eat and drink together and do the countdown before splitting off to party the night away. As a visitor, you can also enjoy your special New Year's Eve dinner as most restaurants have a special meal option. You could book reservations at a restaurant and enjoy the amazing food and drinks they offer.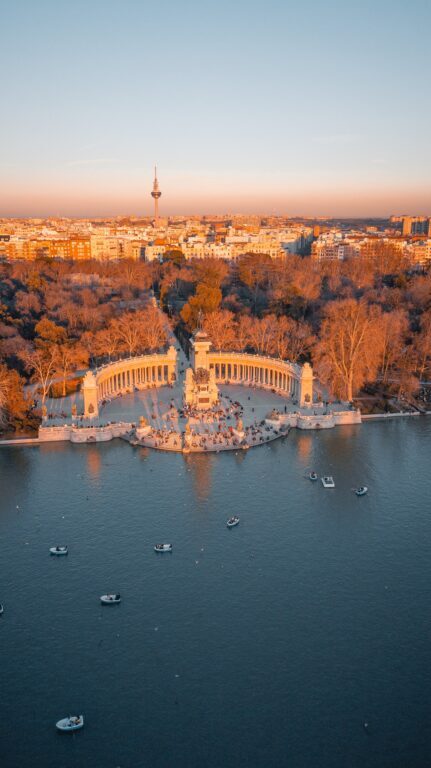 Eat twelve grapes and countdown at Sol
In Spain, they have a tradition of thousands of people gathering at Madrid's central square, Puerta del Sol to wait for the chimes of the tower clock. They have to eat 12 grapes when the clock strikes midnight on January 1st. 
You have to eat one grape for each clock chime just before midnight, i.e., for the last twelve seconds of the year. If you can eat everything, it means you'll have a lucky year. Whether you believe in magic or not, it's a fun activity to engage in.  You'll notice shops selling grapes in small bags or champagne glasses to make it easier for you.
Party the night away
After midnight, you'd find bars and clubs holding parties that last till dawn since the following day is a public holiday. Most clubs host parties that require you to book in advance. So, do some research before bar hopping or join our Madrid New Year's Eve pub crawl.