Amsterdam Guide to cafes
You'll find out pretty quickly that café is kind of a broad term in Amsterdam. If you find yourself in a "café" it might mean that you're in an upmarket eateries being served delightful delicacies. In others, it feels as though you've just strolled into a very laid back Dutchman's very rustic living room. Some sell alcohol, some coffee, and tea, some sell food and others don't. Oh, and let's not forget the "coffee shops" where you can of course purchase and consume some of Amsterdam's finest … puff.
Grand Cafés
The grand cafés of Amsterdam are perhaps their most stylish hangout. The most consistent feature of all the grand cafés I've seen are enormous floor plans, grand pillars, and high ceilings. You can grab wine, beer, cocktails, and their menus usually have both hot and cold food on offer.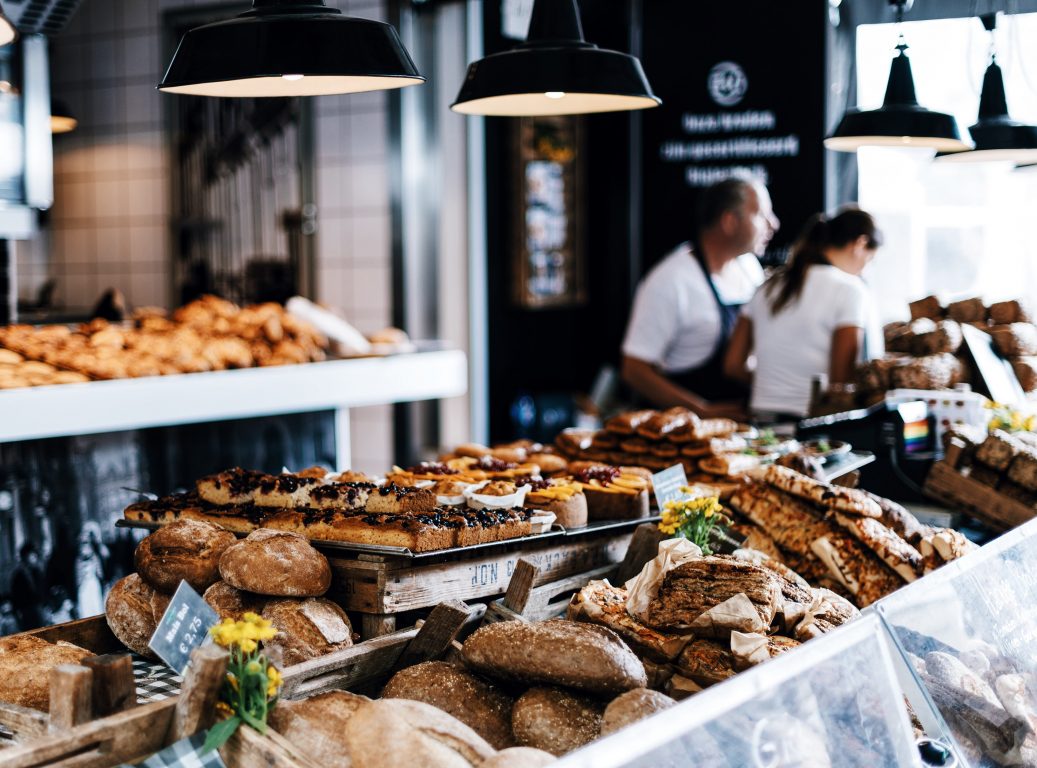 The grand cafés are the best for chilling out and digesting some of the culture you soaked up from one of the many local museums. Otherwise, if you're just looking for a place to sit and watch the world go by, there's no better place than one of Amsterdam's grand cafés.
In two visits to Dam, I've been in a dozen or so of the grand cafés. Although I'd avoid one or two next time, for price, food quality, or a combination of the two, most are great, and the grand cafés really are the most important places for you to go to eat in Amsterdam.
Café de Jaren is definitely the top spot, the most pleasant atmosphere in the daytime or the evening. The food is phenomenal, and you should sit on the terrace overlooking the canal to try the local version of the latte – the koffie verkeerd – which translates to wrong coffee. The infamous Café Luxembourg is another perfect example of the Grand Café scene.
Brown Cafés
The brown cafés are the pubs of Amsterdam. So called for their traditional wooden decorum, and from years (and sometimes centuries) of dye from tobacco smoke, the smell of which might well never leave some of these traditional dwellings.
Of all the cafés you might visit, these are the warmest, cosy and homely. They're also the best place to go if you like to stray from the normal touristy path, to live as the locals do.
Many of these quaint little cafés give the impression of being a living room for everyone, taking us back to the origin of the word pub, from public house. You quickly find yourself immersed with the locals, who are really welcoming, particularly to those visitors who love their heritage brown cafés.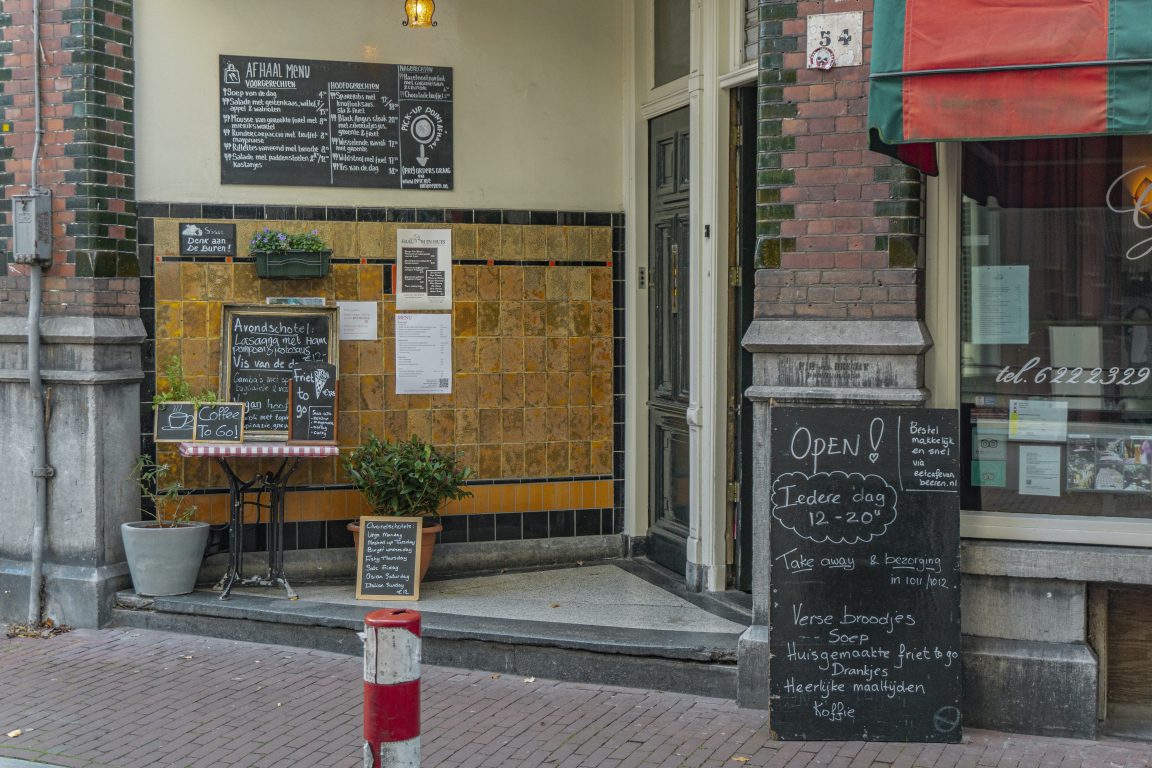 Café In De Wildeman, Café De Druif, and the busy Café Hoppe are my three recommendations if you're after a local lager, some jenever, or some tasty bar hapjes.
Coffee Shops
Last but certainly not least is the world-renowned coffee shop culture of Amsterdam which, I have to admit, is a part of the culture I spent some considerable time exploring! As soon as you find yourself to be in such a casual atmosphere, with table after table occupied in trying such a variety of cannabis, it just seems comical that in much of the world it remains illegal.
Mellow yellow
Mellow Yellow is a classic choice, it's been open for business since 1967, making it a real contender for the oldest coffee shop still open today. The staff are very professional, though far less likely than other to make a big fuss over tourists. Personally, I quite liked being left to myself, though plenty of other tourists I've spoken with have said the element of unfriendliness made them feel a little awkward.
I suppose it comes down to a matter of taste, you might say rundown, but I'll always think of mellow yellow as authentic.

Grey area
Mmm, mmm, so… many… flavours! Grey area have a really impressive catalogue of blends that you won't find elsewhere. The shop is really charming, though kind of on the small side. If you're looking to try some nice premium product, grey area is definitely worth a try, though.
You can also pick up some sweet souvenirs or gifts in Grey Area, I nabbed myself a gorgeous glass bong.
The Bulldog
Bulldog is known the world over, and plays host to a number of celebrity visitors each year. The upstairs is a bar selling cocktails, and downstairs is the coffee shop and smoking area.
All round, you won't be able to grumble about the quality you get for such great value. They've been going since 1975 because everything about Bulldog rocks!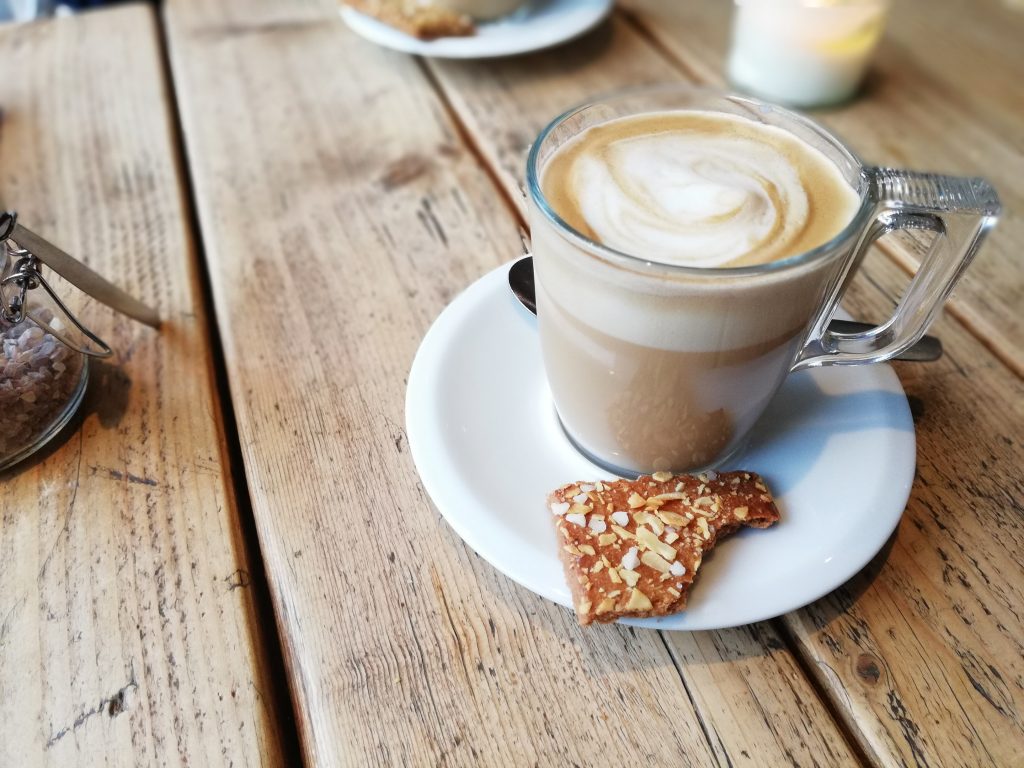 Coffee Shop Highway
The coffee shop highway is one of the most entertaining of all. Decked out with televisions, games, and pool tables, the atmosphere is always lively. Many coffee shops I visited played some background music for ambiance, but in highway, their great music choice is one of the things that makes it so special. You really feel immersed in the Amsterdam way of life on visiting Coffee Shop Highway.
Green House Centrum
Another celebrity hot spot, and 38 time winner of the High Times Cannabis Cups. The atmosphere in Green House Centrum is welcoming to all, and is ideal for travellers. The quality and choice (as well as potency) is mind-blowing, and all for very reasonable value indeed. I love the wooden interior at Green House Centrum, it manages to give the homely feel of a brown café. While as spacious as the luxury grand cafés, all of this with the added bonus of a delicious smoke menu to accompany your food, beer, cocktail, or coffee.
Whatever your normal dive might be, in Amsterdam you absolutely must try out all of their diverse types of café, each offering its own history and personality. Whether you're a beer swigger, a zoot toker, or a coffee connoisseur, you'll find yourself returning to Dam's local hot spots annually once you've fallen in love with their unique way of life.