Dublin Night Life Guide
Nightlife is something that generates positive energy in everyone's mind. For party lovers, who wish to enjoy late night-life, Dublin is the perfect place. It is full of best and buzzing elements like bars, clubs and pubs that welcome everyone to enjoy the real beauty of a late night. This is the perfect place to have the real pleasure of eating, drinking, dancing, enjoying music and even strolling on beautiful streets; with a lady partner late in the night that relieves the tensions and tiredness of an entire day's work.
This city has constant influx of young people who love enjoying life differently after they perform well in their professional life. Dublin provides them reason to cheer and have a gathering with dear ones and share some memorable moments. Thus, Dublin is a perfect location to enjoy the party life that further enhances the beauty of social life in the city. Recently, people are getting attracted towards dancing culture of clubs, pubs, and bars. This city provides perfect location and atmosphere for dancing with your partner and setting the right mood.
In Dublin, Temple Bar is a perfect place known for having the best collection of pre-club bars, clubs, pubs, and nightclubs that set the mood of young residents and visitors. Thus, this place is always full of new elements that generate eagerness in everyone to visit it frequently and get real feel of amazing nightlife. Dublin provides varieties of reasons for everyone to experience the real beauty of nightlife here by providing variety of activities and clubs regardless of individual's taste, preference, desire, and nightlife habits. This is the perfect time for everyone to enter into a new world; it is waiting for youngsters to rejuvenate the lost romance and energy in life after facing tough challenges of modern lifestyle.
Here are some of the finest bars and pubs of Dublin who mostly serves until 23:00 from Mon-Wed and until 24:00 on Thurs-Sat.
Buskers Bar: This is among the most popular bar's of Dublin that provides decent seating areas, delicious freshly snacks, airy décor and lively atmosphere that makes it a perfect location for everyone to enjoy incredible night pleasure.
Cassidy's Bar: This bar provides everything that young population desires during night outing.
The Porterhouse: This bar is located in Parliament Street that provides imported beers, live music, and tad sessions for its clients.
The Bleeding Horse: If you are planning to walk down the road till the end of the popular road in Dublin Camden St. then you will find this pub. This is a very old one and beautiful too. It's the perfect place to hang out with your friends.
The Stag's Head– One of the most authentic and classic pub of Dublin where you can freshen up your mind.
The Morgan: Another bar in Dublin that is known for its comfortable environment and providing an amazing evening of cocktails.
The Beerhouse: This bar provides a large collection of beers, wines, ciders, and entertainment that turnout to be the best evening for visitors.
The Foggy Dew: This bar is a perfect place to experience the best mix of music, drink, dance, punters and much more on Sunday evening.
The Globe: This incredible bar organizes live Jazz on Sunday, provides various drinks, pleasing atmosphere and snacks to the customers.
The Quays: This bar is the perfect location for travellers who wish to grab the real feel of nightlife of Dublin. No matter what mood, clients visit it, its live music laves them smiling when they come out.
Café En Seine: This is among the most expensive bars in Dublin, and its opulent décor makes it a perfect location to chill out for an amazing evening and night.
Dakota: It has decent space, seating arrangement, music, and dance floor for its visitors and assure of their happiness and entertainment.
The Palace Bar: This Bar is in Fleet Street, very close to Temple Bar. The bar turns overcrowded as the day progresses. If you fail to make an early entry in this bar, then chances are really less to get a seat. Enjoy Irish craft beer in this bar and here you will get a wide collection for the same. Make sure to taste the Palace Bar whiskey, its unique and incredible to taste.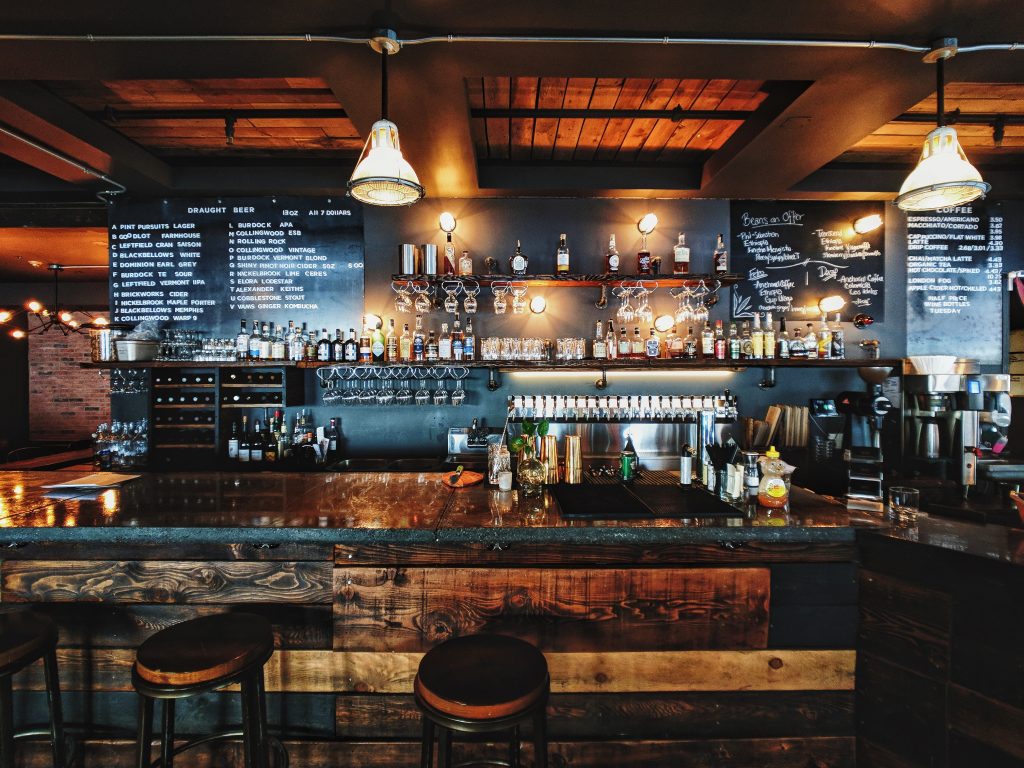 If you are in Dublin and missed checking in any of the above, then you are actually missing the true essence of Dublin. All these bars and pubs enhance the beauty of nightlife in Dublin and provides glamorous atmosphere to the visitors to refresh and chill out after a dull and boring day.  The people in Dublin are great in hospitality and this will surely attract you and make you fall in love with this place.
Know The Way:
But be careful and keep yourself equipped with things to do and not here. While at the bars, whistling or clicking your fingers might get you thrown out. Ouch! Even waving money or your hands or shiny objects is considered to be rude here.
If you enjoyed the experience of your time spent in a bar or a good service, you may go ahead and give the bartenders a tip. People around won't bite; they are definitely a nice, friendly bunch of locals.
Getting Home after a wonderful night party is easy in Dublin. A night-bus service "The Nitelink" is offered by Dublin Bus serving a limited number of routes, costing just 5 Euros to go anywhere within the city limits.