New Year's Eve in Barcelona
It's nearly here! 2021 is coming to an end, and the people of Barcelona are ready to bring in the New Year with a bang. The people of Barcelona really know how to party on the biggest night of the year, and this year's Nochevieja is going to be explosive, you won't want to miss it! Here's a guide to NYE in Barcelona:
Going out New Year's Eve Barcelona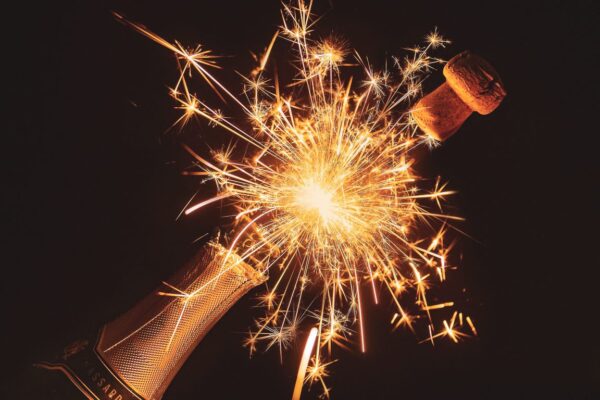 Nochevieja is understandably one of the main nights in the year to go out in Barcelona. Some clubs don't charge entry, but most do – so we'd recommend buying tickets and deciding where to go in advance. The entry fees can be quite expensive, but usually include a voucher for a few free drinks – so make the most of it!
People go clubbing 365 days a year in this city for good reason. It is a place home to some of the best clubs and bars in the world, and every single one of them will be buzzing on December 31st. Do your research and decide where to go, but be warned – there are hundreds of unique events happening everywhere, so it may be hard to decide. Check out Our New Year's Eve Barcelona Pub Crawl as a great way to join multiple parties.
Nochevieja Traditions and Customs
New Year's Eve in Spain is traditionally a night to celebrate with family. Most Spanish families eat a specially organized meal together, typically splashing the cash on the fanciest food available. This tradition is replicated in most hotels and restaurants on December 31st, as a means of bringing good luck. It is also tradition to eat 12 grapes at midnight, one for every chime of the bell – not to forget with a healthy dose of Cava, Spanish champagne. Some say putting a ring inside your glass and drinking it will bring luck and prosperity for the year that lies ahead.
Barcelona is undoubtedly one of the best cities in the world to bring in 2017, so make sure you celebrate in style!
Feliç any nou!