Thermal Baths of Budapest
Budapest is known for many things, including its beautiful and numerous thermal baths. These thermal springs make Budapest the only capital city in the world with rich thermal waters that are said to have healing qualities. You can also find traditional Turkish baths that date back to the 16th and 17th centuries. These baths are scattered across the city and have unique qualities in all of them. You will find that they all also have different entry prices, opening times and even entry regulations. Here are some of our favourite Budapest Baths.
Széchenyi Baths 06:00-22:00
Budapest's largest medicinal bath and one of Europe's largest public baths. Challenge someone to a game of chess and relax in this massive hot tub. (male and females)
Gellért Baths 06:00–20:00
The Gellért Baths are some of the most beautiful and elegant baths in Budapest. Its columned, Roman-style swimming pool will look familiar, it is the most photographed spa of Hungary. (male and female)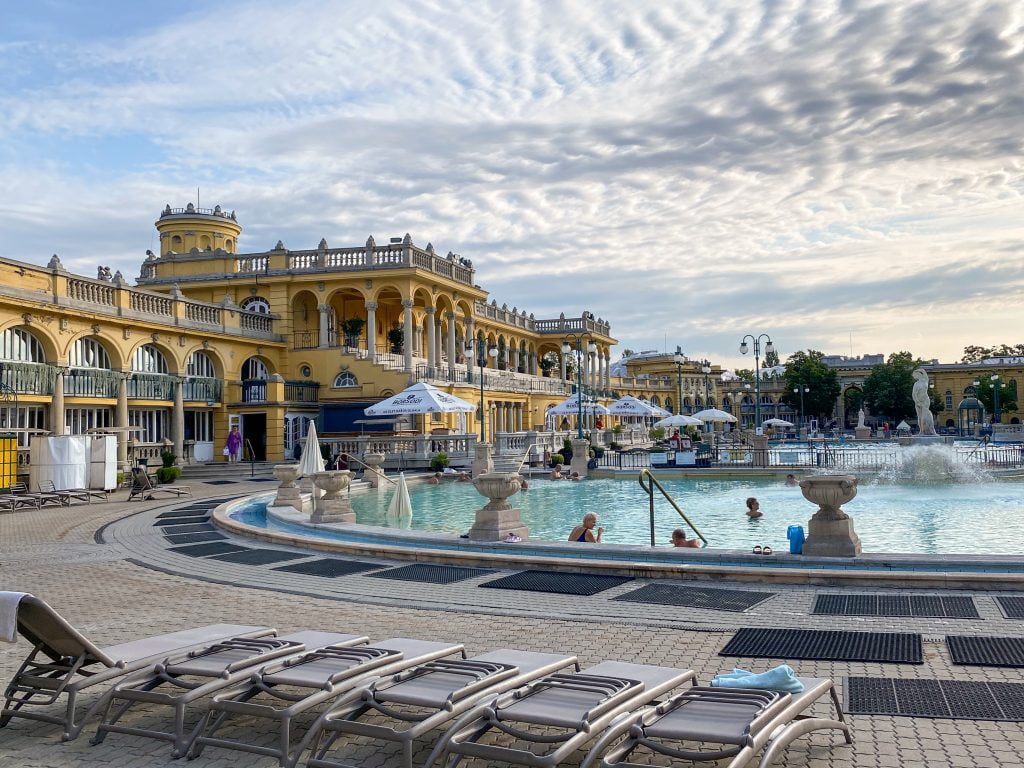 This Turkish Bath is the oldest in Budapest and is a must-visit even if you're not planning on getting wet. The Turkish style architecture is amazing.
These Turkish baths are one of Budapest oldest but are also relatively small and inexpensive to go visit! (male and female)
These baths have been a favourite of locals for over 100 years. The courtyard of this bath house is littered with marble tablets left behind by those who have been cured in its waters. (male and female)