Travel Barcelona: A quick guide on things to do and what to see
When one thinks of Barcelona, he/she will probably talk about its incredible culture. From the impressive architecture of Gaudi and one of the best gothic rooftop representation in the whole of Europe to their creative cuisine to the and priceless work of Picasso; there are other hidden gems in this city though, from crowd less museums and hidden parks-actually 10% of this city is covered with parks making it ideal for you to enjoy Barcelona peacefully. There are more than 10 abandoned underground metro stations only visited during special events like The Scary nights or when a film is being shot.
But did you know that before 1992, there were no beaches in Barcelona! The seaside's of the city were occupied by industries and when the city hosted the 1992 Olympic Games, the local authorities decided to put in beaches on certain lands. Today, the main beach is ranked number one amongst the top ten beaches in Europe.
Whatever your hobbies and interest are, check out this guide to help you through this amazing city and enjoy a slightly different cultural weekend here in Barcelona. But first, some tips about the city:
When you visit La Ramblas, it's a bit crowded, so you should always have a look at your belongings.
Use the Barcelona tourist bus, and you will receive vouchers which you can use around various restaurants and shops in the city.
The Barcelona tourist bus is the best means of exploring the city. You can get in and off as many times along the three designated routes.
If you buy the Barcelona Card, you will get a 20% discount entry free on major museums and free entry on the smaller ones.
Don't eat at the museums, for better deals and delicious Spanish cuisine; explore the surrounding Spanish bars and restaurants. You will enjoy their typical cuisine of Jamon, Croquetas, tortillas and a glass of Spanish wine.
The following places are things we would recommend:
Museu del futbol club Barcelona
Though Barcelona may mean good food, vibrant culture, fantastic sea side and the scorching sun, it also means football and The Barcelona football club is an important piece of history to this city. Housed in the largest stadium in Europe, Camp Nou, also hosts the club museum sporting all the teams trophies on display, and it won't really matter if it's "your" team or not as this is an impressive collection. Don't forget to visit their dressing room also, it's huge. Did you also know that Barcelona FC fans are known as "cules" in Spanish, it means asses? This was because the old Barcelona stadium was so small and fans used to climb on top of the stadium's edge. People walking on the street below could see their backside and therefore the name-"asses".
Caixa forum is located in an old textile factory and if you have kids with you, it will be a fantastic experience to savor. To start with, every time you choose to visit this place, there will be something going on-whether concerts, exhibitions or workshops, there must be something going on all at a very cheap entrance fee. The building itself will be an adventure for your kids, too; it's a huge place, considering its prior activities. I recommend staying at this place for 2-3 hours and while inside, don't forget to have a marvellous free view of the magic fountains from an exceptional location of the building.
This cultural village is an exhibition centre for Spanish architecture collected all over the country. Therefore, if your intention is to visit the whole of Spain in a single trip, this is the place to be. The funny thing however was that this place was originally built to last for six months only, now it is one of the most visited tourist attraction in Barcelona and Spain. Inside this village you can view the work of world's renowned artists like Picasso, Miro and Dali in the Fran Daurel foundation of contemporary art.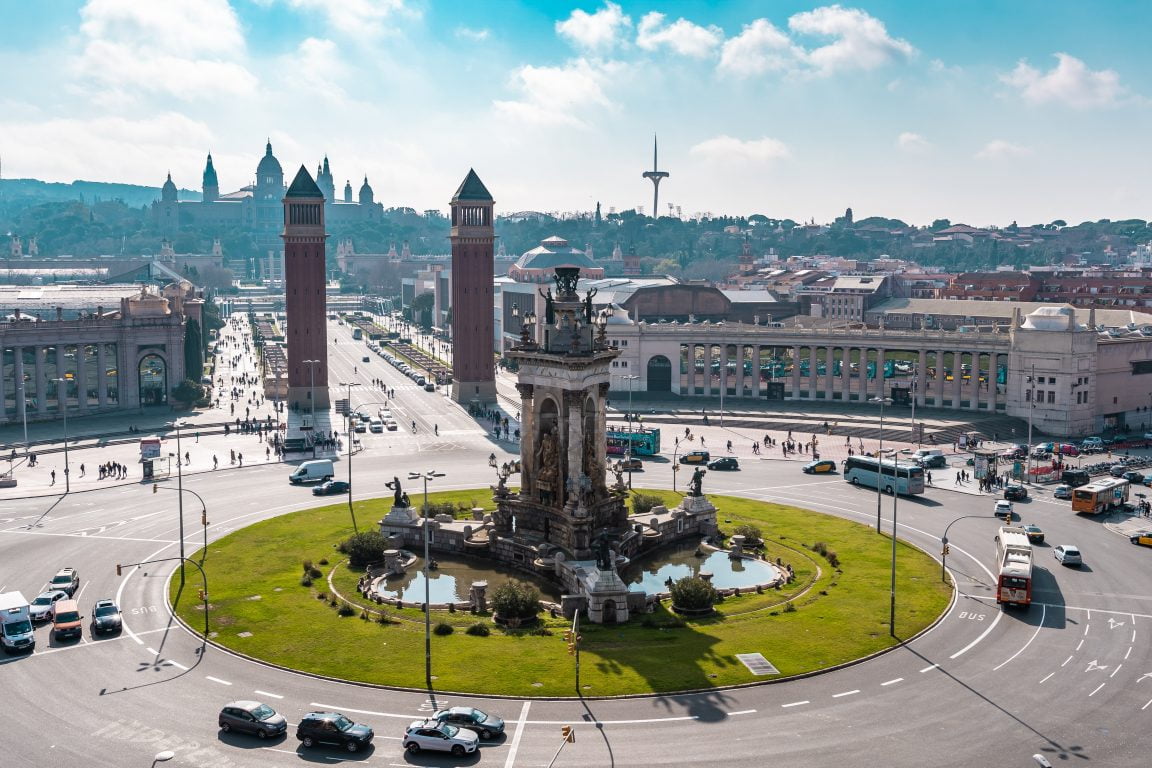 This museum is the city's favourite and why not, it houses Picasso's work! It is located in El Born and occupies five 15th century palaces. This will give you an opportunity to explore Picasso's early and less renowned work, including some from his childhood. There is even an area dedicated to Picasso's work in Ceramic. However, if you are not a big fan of art or Picasso, simply enjoy the beautiful building and its patio, you will like it.
One thing is certain; you breathe in Oxygen and if it's Gaudi's it definitely is magnificent. This is the jewel of the city not because of Gaudi's creative design but more so of how it looks like, the interior is just unique, very unique. You will not find any 90-degree corner in this building; it is all curvy and has a gothic touch. Sometimes jazz events are held at the rooftop of La Pedrera, check their website if you want to be part of the crowd while enjoying the stunning Barcelona horizon, especially if it will begin around sun set.
It doesn't matter who you are or the age, inside this place you will find something catchy and exciting. It has a 1000m2 area where the Brazilian Rainforest is recreated creating an experience for you where you have to cancel a flight to Brazil quite literally. For the kids, take them to the Toca Toca area and let them practice their touching skills…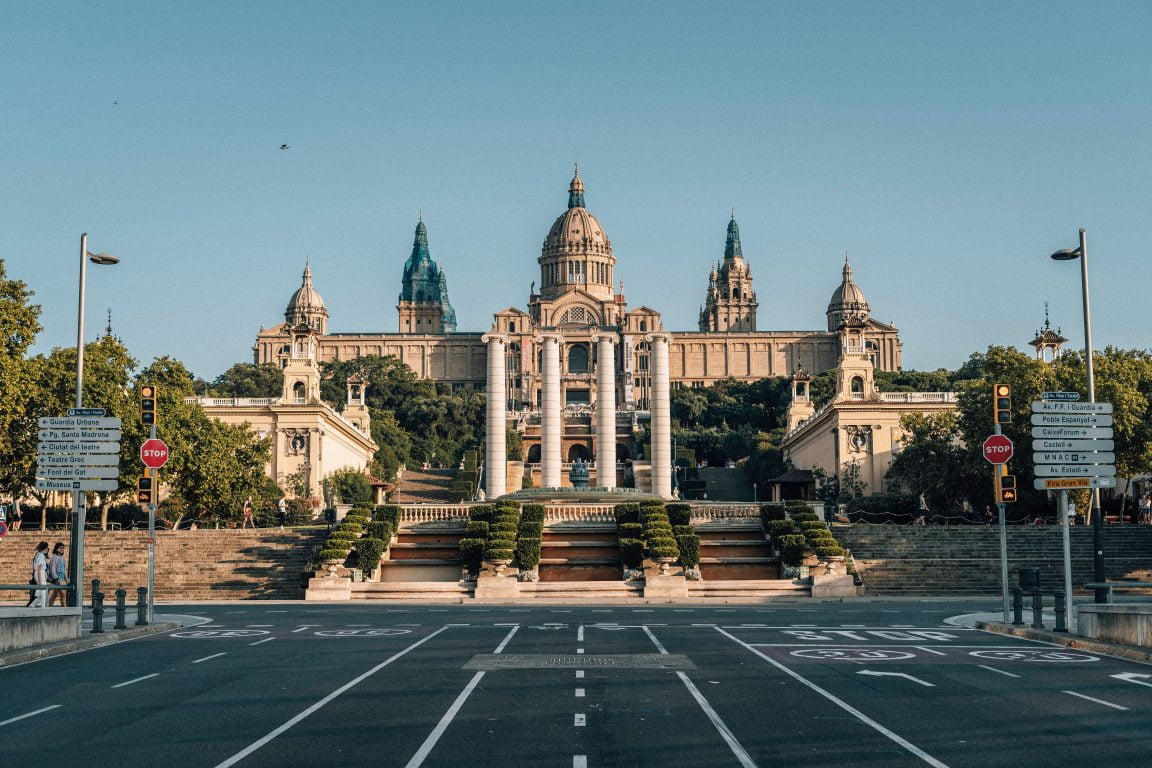 This monument was built in 1838 as part of the world exposition to commemorate Christopher Columbus voyage to the Americas. This monument serves as a reminder that Columbus first reported to Queen Isabella I and King Ferdinand V after he visited the new continents. Many tour guides will probably tell you that Columbus is pointing towards America, in essence he is pointing towards Constantine, Algeria or simply, if you like, out there in the sea.
La Sagrada Família, Basilica
Amongst the 9 UNESCO world heritages, 7 of them were designed by Gaudi and include this iconic building, under construction since 1882! This cathedral has a gothic touch especially its roof and many hails that it is the largest cathedral in the world, larger than Notre Dame of France.
Walk in the La Ramblas, a 1.2-mile boulevard filled with strolling tourists and locals. In essence, this avenue is a combination of five streets-Canaletes, Estudis, Sant Josep, Caputxins and Santa Mònica. Along this avenue you will find the oldest indoor market in Barcelona called La Boqueria.