Top 3 Things to do in Bruges
If you're on your Belgium travels and eager to know more about Belgium's history; you should make a stop at the perfectly preserved medieval town of Bruges
. Its picturesque streets, buildings and jaw-dropping architecture is something that can be explored in one day as the center of Bruges is small.
Among the several times you can do in this breathtaking city, here are the top 3 things to do in Bruges.
1. Visit the Market Square
The Markt is surrounded by several reputable buildings from different centuries. The commercial heart of the town since medieval times, the Markt is a great place to buy local produce and get locally made crafts and souvenirs. If you happen to be in Bruges on Wednesdays, you should check out the market as it's open from 8 am to 1 pm.
Take a seat at one of the cafes in the Markt and soak in the beauty of the town's history.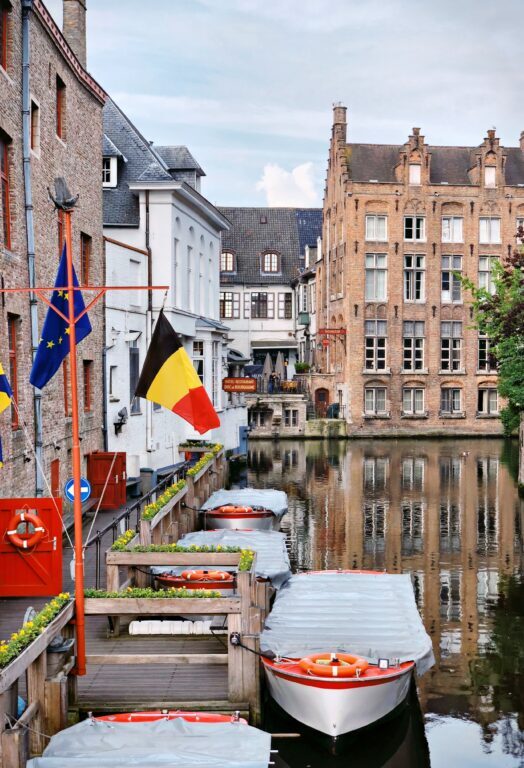 2. Take a boat tour on the Canals
You can't afford to miss a boat cruise on one of Bruges' several canals. Aside from the fact that it's a great way to see most of the city's attraction sites, it's also a fine way if you're short on time but want to get the most out of your trip.
The boat trips run between the hours of 10 am and 6 pm every day between March and mid-November. Tickets can't be bought in advance so just turn up and buy your ticket at the jetty.
3. Climb to the Top of Belfry of Bruges
The Belfry of Bruges (Belfort Brugge) is an impressive bell tower visible from Market Square. This medieval tower dates back to the 15th century and from the top of the building, you can get a nice view of Bruges.