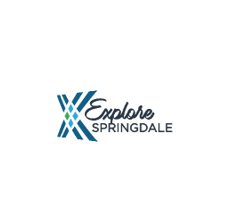 Welcome to Explore Springdale, your trusted companion for discovering the hidden treasures and diverse range of things to do in Springdale, Arkansas. Immerse yourself in the city's natural beauty by exploring its well-maintained parks, where you can enjoy picnics, bike rides, and leisurely walks amidst lush greenery. For history buffs, Springdale offers a wealth of heritage sites and museums that provide insights into the city's past. Step back in time as you visit historic homes, interact with knowledgeable guides, and gain a deeper understanding of the region's rich history. Experience Springdale's unique shopping scene, featuring a mix of trendy boutiques, local artisan shops, and bustling markets. Discover handmade crafts, locally produced goods, and stylish fashion items that reflect the city's creative spirit. With Explore Springdale as your guide, you'll unlock a world of possibilities, ensuring that your visit to this captivating city is filled with adventure, exploration, and memorable experiences.
Products/Services we offer:
Visitor Information, Tourist Information
Hours of Operation:
Monday to Friday: 09:00 – 17:00
Saturday, Sunday: Closed
Call us at: 479-872-2222
Our Email: [email protected]
​
Categories
Features
Location
Only guests who have booked can leave a review.