The Original Amsterdam Pub Crawl
Experience an unmatched and unforgettable Amsterdam Pub Crawl adventure with us. When you think of Amsterdam, it's easy to only consider its historical and cultural significance. Yet, as dusk falls, the city's charming canals and antique buildings are illuminated in a different light, showcasing a vivacious nightlife that stands peerless in Europe. We invite you to dive deep into this pulsating environment with our distinguished Amsterdam Pub Crawl.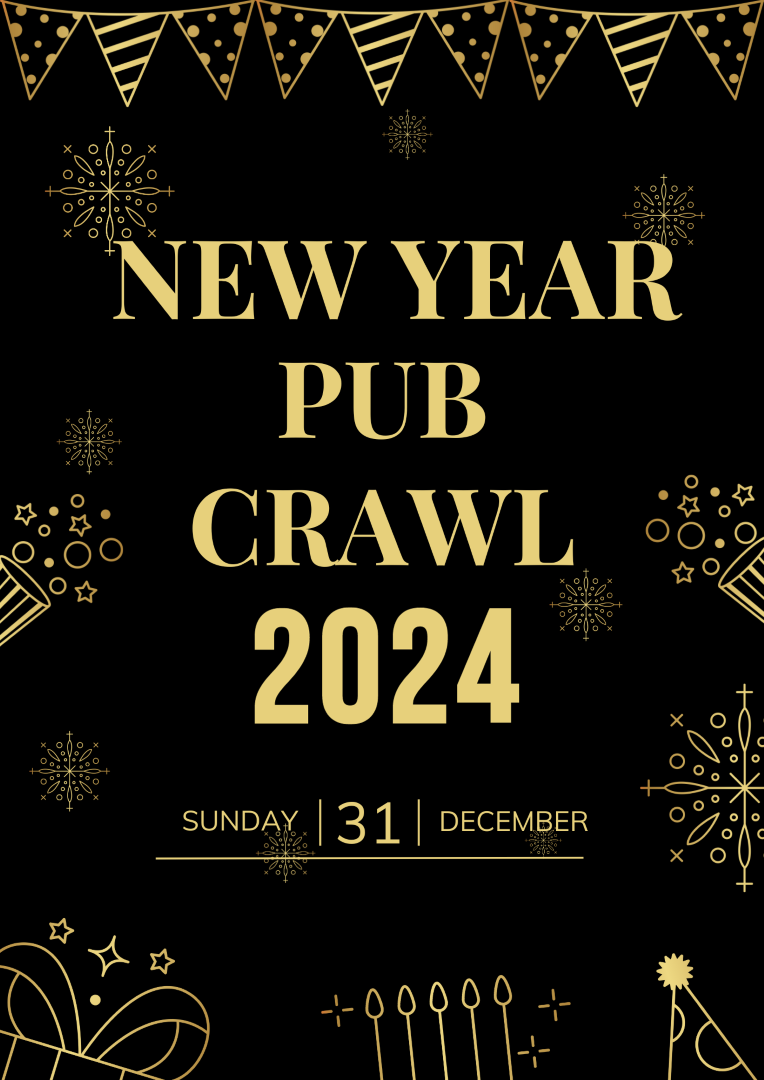 Introduction
Amsterdam, the glittering jewel of Europe, undergoes a marvelous transformation as the sun bids adieu. The city that is adored for its artistic heritage, intricate canal system, and narrow houses with gabled facades, legacy of the Golden Age, unfurls a lively, spirited, and electrifying nightlife that rivals the best in the world. A place where history intertwines with the freedom and vibrancy of nightlife, Amsterdam is indeed the place to be as the stars make their appearance.
Discover the Nightlife with Experts
Our pub crawl is meticulously designed, ensuring your experience is not only a night out, but a memorable adventure through Amsterdam's pulsating heart. Our seasoned and knowledgeable local guides hold the magical key to the city's best spots, turning every evening into an unforgettable tale. Explore the diverse taverns, each echoing its own unique melody of mirth and music, with our experts who know the city like the back of their hand.
Pub Crawl Details
Enjoy exclusive access to more than three esteemed pubs, bars, clubs, and lounges. Savor the essence of Amsterdam's nightlife, infused with eclectic music and amiable crowds, ensuring an exhilarating and upbeat atmosphere.
Includes: Exclusive Access

Details: 3+ esteemed pubs, bars, clubs, and lounges

Includes: Drink Deals

Details: Exclusive drink deals to elevate your evening

Includes: Complimentary Shots

Details: Begin the exhilarating expedition with complimentary shots
Each venue is a treasure trove of fun and excitement, waiting to be discovered and cherished. The crawl is not just about hopping from one pub to another; it's about experiencing the diverse cultural blend that Amsterdam's nightlife has to offer.
Inclusion Highlights
Our Pub Crawl in Amsterdam offers more than a glimpse into the thrilling nightlife of Amsterdam. Gain VIP access to one of Amsterdam's top nightclubs and dance the night away amid the vibrant lights and thrilling beats. Enjoy complimentary shots, exclusive drink offers, and the company of fellow enthusiasts, all under the guidance of a dedicated personal tour guide.
3+ Exciting Amsterdam Pubs, Bars, Clubs, and Lounges
Exclusive Pub Crawl Only Drink Offers
Complimentary Shots
VIP Club Entrance to One of Amsterdam's Top Nightclubs
Dedicated Personal Tour Guide
One Incredible Night
A Journey Through Amsterdam's Nightlife
As we embark on this thrilling journey, we start at a quaint local pub where camaraderie forms instantly among the patrons. The evening gradually unfolds, leading you from the mesmerizing charm of the Red Light District to the buzzing Leidseplein, where live music vibrantly reverberates through the lively streets. Each stop is not merely a break but a unique experience, engaging participants in exciting games, lively dance floors, and opportunities to connect with fellow adventurers.
Venues and Memories
Our itinerary includes renowned establishments known for their ambiance, music, and crowd. Engage in a round of entertaining games or move to the rhythm of live music, creating countless cherished memories. Our exploration continues through the city's streets, guiding you to the most iconic watering holes where tales of adventure are born.
Diverse and Tailored Experience
The Amsterdam Pub Crawl transcends a typical night out, offering an ever-evolving experience. Tailored to exhibit fresh and diverse offerings each time, we pride ourselves on curating nights that will remain etched in your memory, long after you've bidden Amsterdam farewell.
Booking & Meeting Point
Book via Website or Phone: +49 157 838 93416 or Email: [email protected]. Location: The Waterhole, Korte Leidsedwarsstraat 49, 1017 PW Amsterdam, Netherlands. Ensure to carry a valid ID and embrace yourself for a legendary Amsterdam Pub Crawl experience that awaits you.
Conclusion
Immerse yourself in the heart of Amsterdam with the Original Amsterdam Pub Crawl. Leave behind your preconceived notions of a pub crawl. Embark on this exceptional adventure that showcases the true essence of Amsterdam's nightlife. Come, be a part of this exhilarating experience, creating memories that will warm your heart for years to come. Your golden ticket to a memorable night in Amsterdam is here. Join us and relish the genuine and extraordinary Amsterdam Pub Crawl. Your adventure of a lifetime awaits. Unleash the night owl in you and explore the radiant streets of Amsterdam, filled with laughter, music, and the clinking of glasses toasting to joy and friendships.
Categories
Features