The Ultimate Guide to Amsterdam
The capital city of the Netherlands, Amsterdam, witnesses a teeming population of tourists each year. That's mainly because of its renowned canal systems, unique architecture, and picturesque landscape.
What to expect on your trip to Amsterdam
Amsterdam is an amazing place and is a favourite on most travellers' lists. Here are a few things to know before going to Amsterdam.
The city's official language is Dutch, but almost everyone speaks English. Amsterdam uses euros, and most hotels and restaurants accept credit/debit cards.
For a warm vacation, consider visiting Amsterdam from June to September. It's winter from November to March, so it may be too cold to walk or cycle around the city.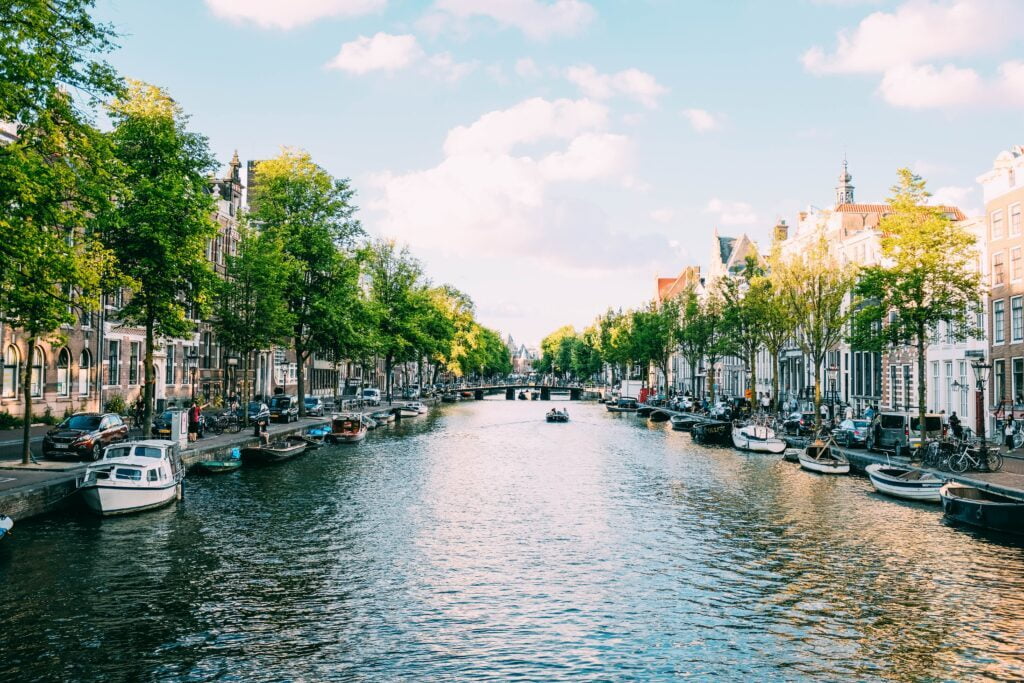 Places to visit in Amsterdam
Remember that it's a small city that's easily explorable on foot. You can't afford to miss the historic Dam Square, which hosts the National Monument. The nearby Madame Tussauds wax museum and other reputable buildings are also nearby.
Don't forget to book tickets in advance for a tour of the Anne Frank house. A free walking tour will take you through sites like the Royal Palace and the Jordan district, and you can also check out some amazing street art.
Where to stay in Amsterdam
Amsterdam has a lot of hotels for tourists on different budgets.  If it's your first visit, the city centre is a great place to stay. However, if you're on a budget, getting accommodation away from the city's centre is best.
Most of the world-class hotels and restaurants are located in Jordaan. The De Pijp neighbourhood on the other hand, is for the younger and "hipster" crowd with lots of cafes, bars, and shops. To experience Amsterdam's nightlife, Leidseplein is an advisable neighbourhood.